If you are trying to teach young students how to read you will have to repeat the same sounds multiple times, and it can be difficult for students to remember. There is also only so many times that you can say "a is for apple" before you start driving yourself crazy. Therefore I found these great easy songs that you can sing with your students to help them remember all those tricky sounds. You can also download the songs to your computer using this great website called Keepvid.
http://www.keepvid.com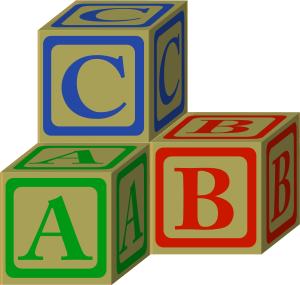 I recommend starting with this super easy song.
It's easy and simple, but will probably drive you and your students above 12 insane after about ten times, so it's not a bad idea to try changing the song if you can't take anymore.
This song here introduces two words for every sound and has a more mature feel to it, so it could be better for older students and even adults. You will have to explain ESL learners that quail is a type of bird, and that yacht is a type of boat.
This phonics song is one of my person favourites and has all the sounds that each ABC makes. It's great for improving the pronunciation of second language learners, but it's a little confusing for students who are only just learning to read, so I recommend teaching it once they have a few basic skills and a little more confidence.
After they remember all the sounds the next logical step is to teach them how to blend all the sounds together and read words. I also found this great chant which teaches so very easy blending that you can practice with your students.
You can find even more great videos about phonics blending on this video's playlist here
http://j.gs/6WvW
Know any other great songs for learning phonics? Please feel free to comment below.
Other Great materials for Kids, ESL