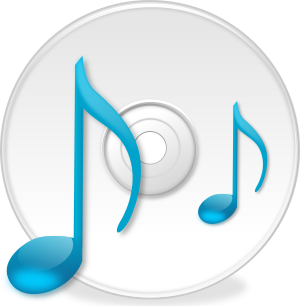 Using songs in class is a great way to reinforce grammar and vocab. Many schools and textbooks already have their own songs, so sometimes it's as easy as just using the songs you have provided. Read more to see how you can utilize songs in and outside the classroom.
Some teachers feel embarrassed about singing and dancing in front of students or other teachers, but songs will help your students learn faster and and make your job easier in the long run. Even if you can't sing, just keep practising until it sounds okay, or just sing it in a ridiculous voice and the kids will think you're hilarious.
How to teach a song
Make sure that you know the song before you try and teach it. Nothing loses the students attention faster than forgetting the words, or teaching them the wrong lyrics. It's perfectly fine to put the words on the board to help you remember, and you can also play the CD once in front of the students if you suddenly forget the music,
Step One
Slowly introduce any words or vocab they don't know using flashcards, gestures, or by drawing pictures on the board. If there is too much new material the song may be too hard for them, so it may be best to use easier songs with more words they already know.
Step Two
Slowly say the lyrics (without singing) and have the students repeat after you. Introducing dance moves or gestures in a great way to keep their attention and make it more fun.
Step Three
Go through the lyrics again, but this time sing them slowly and have the students repeat after you line by line.
Step Four
Sing the song together slowly without the CD, and then sing it again at a regular pace. Once they can sing the song at regular speed, start the CD and have fun singing and dancing together. You can also have them sing and point the the words one by one if they have the lyrics themselves.
Hello and Goodbye Songs
Hello and goodbye songs are a great way for kids to understand the start and end of class. By singing the same song (or playing a CD) at the same time every day, small children instantly know that it's time to sit down and study, and it will save you a lot of energy in the long run. Another great idea is a
clean up song
which you can use at clean up time. If you sing it every time without fail you'll be surprised at how fast they start putting their things away as soon as you press play.
Karaoke
Singing the song without the CD, or changing objects in the lyrics is also a great way to help the students remember new material. If you can't find any songs which suit the material that you are teaching, another great idea is to write your own using karaoke tracks from the Internet. Most ESL schools already use popular tracks with their own lyrics.
Background Music
Any downtime is a great chance to play any songs they have already learnt, or will in the future. It's a great way to help them remember the new material, and it introduces new songs to the students and makes teaching them in class 100% easier. Some great times to play music are:
Morning exercise.

Before or after class.
During lunch or break time.
When they are colouring or writing in their workbooks.
Any downtime
Mindful of other teachers when playing the CD, and make sure not to play it too loud or disturb other classes.
Here are some great songs that you can use in class
Head shoulders knees and toes
Do you ever use music in class? Feel free to comment below!
More from Kids ESL