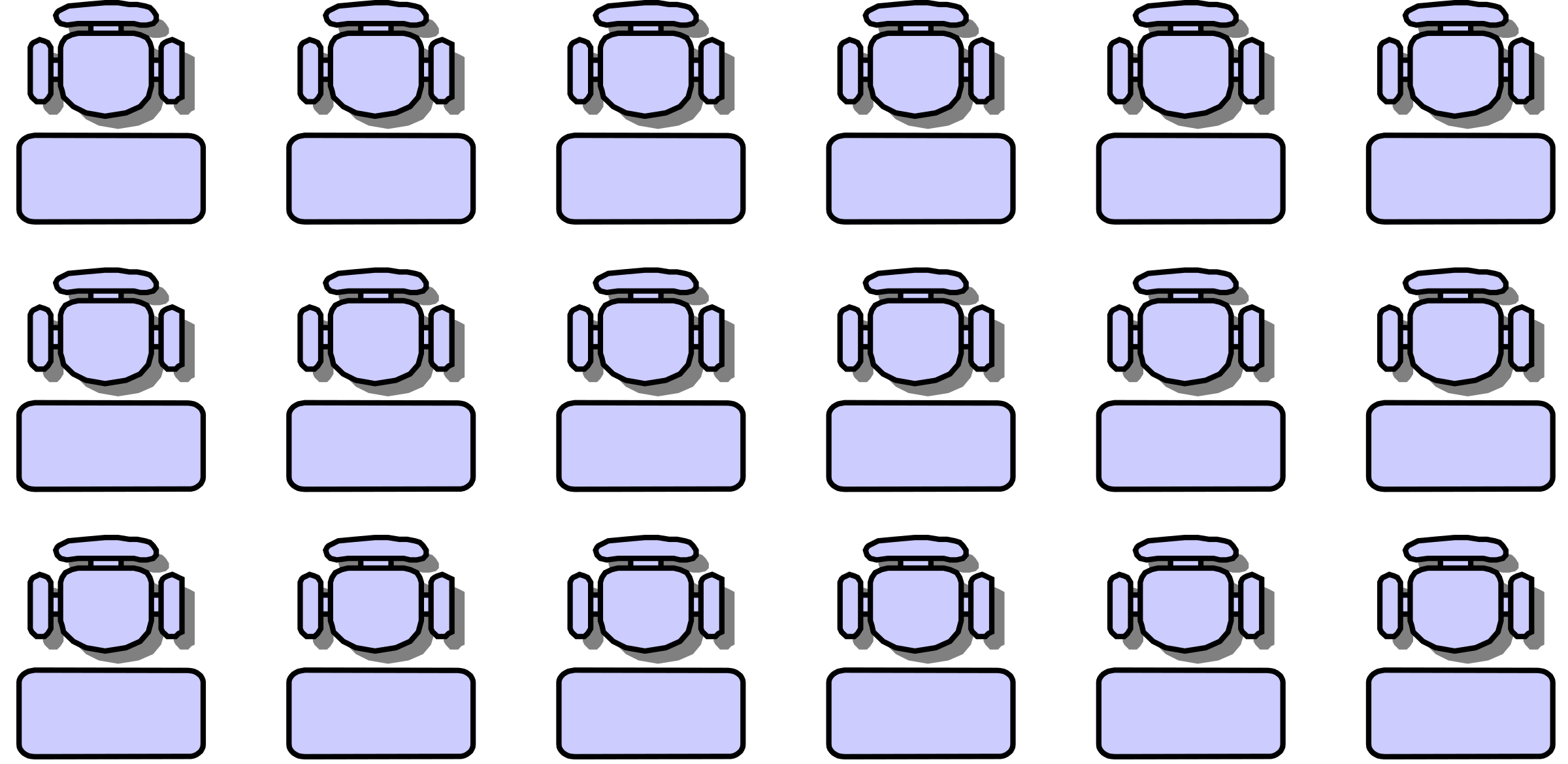 If you're lost for an easy game to play with your giant class who can't speak much English and all sit at desks, here is a great simple game to play with any level ESL class with over thirty students. All you need to do is prepare some English questions.
Age:
8+
Class size: 25+
Level:
Any.
This game is great for large classes that sit at their own desk in the traditional classroom layout. Explain to the students that you will be playing a game called
Criss Cross.
You will ask a questions in English (eg. What's your name?) If they know the answer they must raise their hand to answer.
The student who answers the question correctly can then choose between "Back to front" or "side to side."
Back to front
means that all the students in the vertical row sit down, and
Side to side
means that all the students in the horizontal row sit down. Letting the students chose can cause problems depending on the class, so sometimes it may be better for the teacher to chose instead.
The students may not understand what's going on at first, but once you ask and answer a few questions the students begin to understand the game.
Continue asking questions and asking the students to sit down in different rows until there is only one student remaining. Make sure to quickly ask them an easy question so that they don't become upset.
Variations:
Letting the students chose which row to sit down is one of the big problems with this game. Often the students will start teaming up with their friends, and it can also cause conflicts between the students if they don't pick their friends row. To help solve this problem I made a set of mystery cards like this
I then fold them in the middle and shuffle them each time a students answers a question. They then have to pick the card on the right, or the card on the left to decide which row will sit down. This leaves it all up to luck so the students greatly enjoy this way of playing the game.
Know any other great ESL games? Feel free to comment below.